Chances are you have just arrived in London, and you need luggage storage. If you are near Victoria train station, look no further. Whether you are looking for lockers or 24hr storage, we have you sorted. We have a committed staff that will take perfect care of your luggage when you are gone. You can drop your bags near Victoria station and explore the city.
London Victoria Station is a major railway and underground station located in the heart of London. It is one of the busiest stations in the UK, with an estimated 100 million passengers travelling through it each year.
The station is located in the borough of Westminster and serves as a major transport hub for the capital, with connections to the London Underground, national rail services, and coaches to destinations across the country.
The station first opened in 1860, and over the years has become a popular spot for travellers looking to leave their luggage securely during their stay in London. There are a number of luggage storage facilities in and around London Victoria Station, so travellers can easily store their belongings without worry. In this guide, we'll go over the history of London Victoria Station, the available left luggage services, and other tips for storing your luggage in the area.
"Airbnb" Style Luggage Storage Services
Numerous online services for storing luggage near Victoria Station have surfaced over the past years, enabling you to store your belongings while travelling. Some of them are Stasher (our top pick, offering reviews of their locations by other users), Bounce and Luggage Hero (priced at up to £13 a day). You can use these luggage storage providers to book your preferred storage location online and drop off your bags for guaranteed safekeeping while you go on exploring.
Of course, booking online is not your only option; there are physical services available for luggage storage around Victoria Station as well, which you can see below.
Best Online Service For Luggage Storage – Victoria Station
offers plenty of options for safe and affordable locations to store luggage around the area of Victoria Station in London. The storage locations, or StashPoints, are carefully selected by professionals and conveniently found within walking distance of Victoria Station.
How do I store my luggage in Victoria Station?
Booking a place to leave luggage is a piece of cake when using services like Stasher to find luggage storage near Victoria:
Pick a location on the map (Stasher's listings show information such as opening hours and locations).
Book online and receive your booking confirmation immediately.
Drop off your luggage; Stasher's hosts will place a uniquely numbered luggage tag for each of your items for extra safety
Go on about your day.
Keep your tag to pick up your bags when you're finished!
Stasher – Our Preferred Option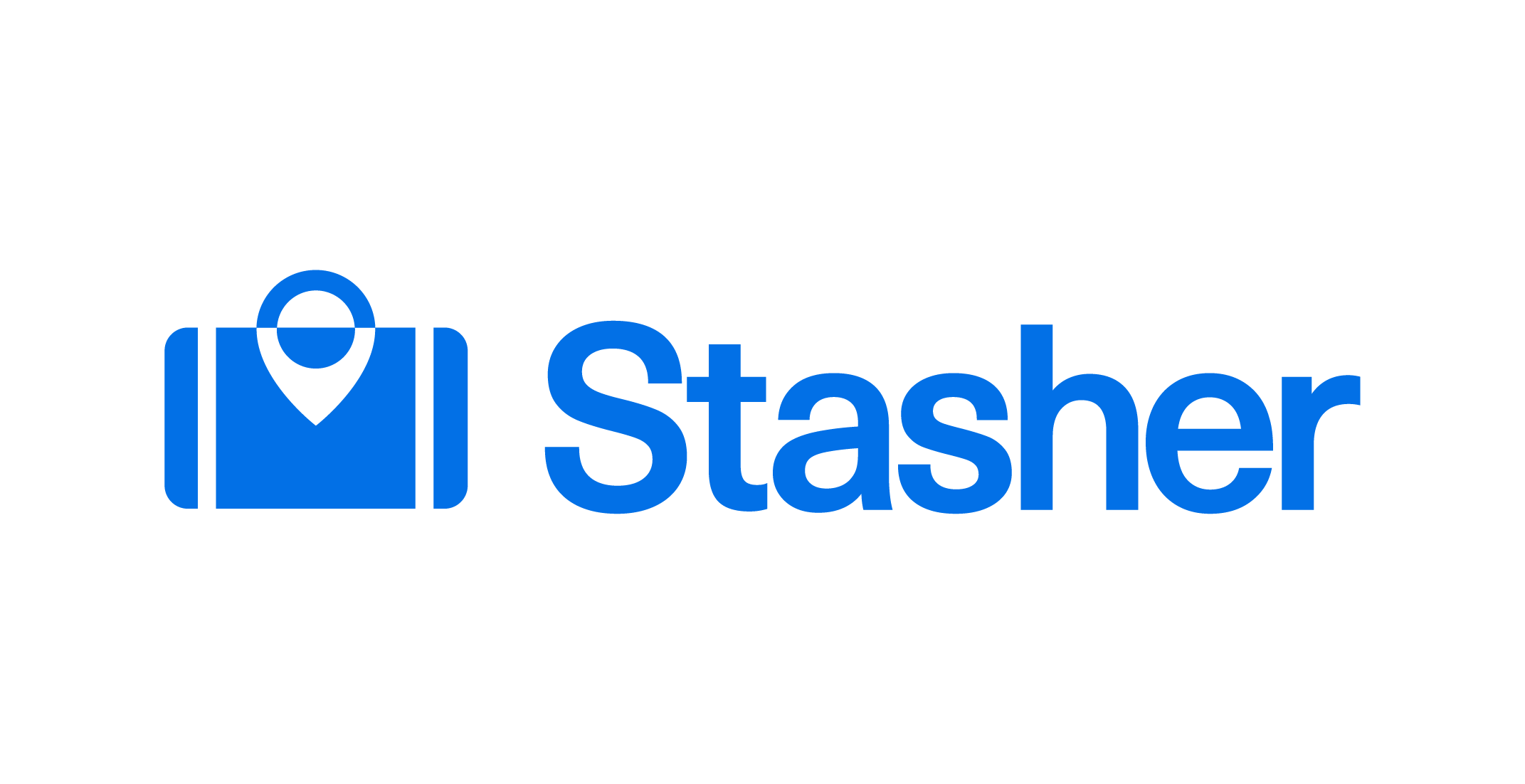 Stasher is the world's first luggage storage network, operating since 2015. Devoted to keeping your belongings safe while you explore cities like London, Stasher's own hometown, this company works with hundreds of local businesses where you can find safe and affordable luggage storage locations near the main transport hubs and tourist attractions.
In fact, Stasher:
Offers a simple pricing structure, with no size restrictions. It's just £5 a day ―50% cheaper than traditional luggage storage solutions― and £5 for any additional day.
Features a free insurance policy, securing each one of your items for up to £1000.
Boasts award-winning customer service, as proven by thousands of positive reviews reaching a total 4.8/5 grade score and awards from Feefo and Visit England.
Strives for your convenience: all locations have been strategically selected; some of them are open 24 hours or offer overnight luggage storage.
It's important to make sure that you check the opening hours of the left luggage office before you leave your luggage. This will ensure that you can collect your items when you return.
Left Luggage Facilities Around London Victoria Station
Access Self Storage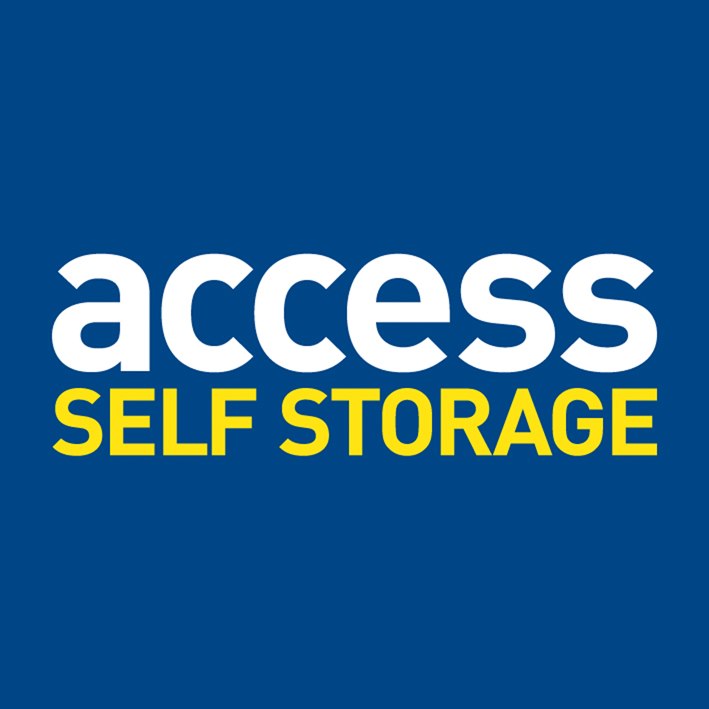 Access Self Storage is one of the UK's leading storage providers, offering a wide range of solutions for personal and business needs. They have more than 50 stores across the country, providing secure and flexible storage options, including lockers, rooms, and office spaces.
Location: 16 Eccleston Square, Victoria, London SW1V 1NP
Hours: Monday-Friday, 7:30 am – 6:00 pm; Saturday, 8:30 am – 5:00 pm; Sunday, 10:00 am – 4:00 pm
Price: Varies depending on size and duration of storage
Additional Information: Access Self Storage offers a wide range of storage options, from small lockers to large rooms. They also provide packing materials and insurance for your items.
LuggageHero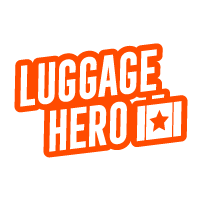 LuggageHero is a Danish company that operates a network of luggage storage sites in various cities around the world. They partner with local businesses, such as cafes and shops, to offer secure, insured luggage storage. Their service is flexible and can be booked and paid for online.
Location: Various partner locations around Victoria Station, such as cafes and local businesses
Hours: Varies depending on the partner location
Price: £1 per hour per item, plus a one-time £2 handling fee per item (maximum charge of £10 per item for 24 hours)
Additional Information: LuggageHero operates through a network of local businesses that offer secure storage. You can book and pay online, and your luggage is insured for up to £2500.
Bounce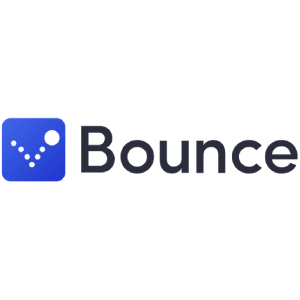 Bounce is a luggage storage service that partners with local businesses to provide secure and convenient luggage storage locations across London and other major cities worldwide. They have numerous locations close to every major station and attraction in London, making it easy for travelers to find a storage spot that suits their needs. Many of these locations are near train stations and airports, making them very accessible. Some of their locations are open 24/7, offering flexibility for travelers with different schedules. The price for storing luggage with Bounce is not specified on their website, but they have a wide range of options to cater to different needs.
Radical Storage
Radical Storage, formerly known as Bagbnb, is an online platform that offers luggage storage in various locations around the world. They partner with local businesses, referred to as "Angels," to provide secure and convenient luggage storage locations. In London, they have hundreds of locations, covering all the most famous landmarks such as London Bridge, Piccadilly Circus, and the British Museum. Some of their locations are open 24/7, providing flexibility for travelers. Radical Storage charges a flat rate of £5 per day, with no additional charges or restrictions on the weight or size of your bags.
Please note that prices and hours may vary, and it's always a good idea to check the company's website or contact them directly for the most accurate and up-to-date information.
Left Luggage Facilities Inside London Victoria Station
London Victoria Station has a number of left luggage storage facilities that can be used by travellers. The main left luggage office is located on Platform 1, and is open from 6am to 11pm daily. The office offers secure storage for a range of items including suitcases, backpacks, and other items. Prices start from £7 for a single item for a 24 hour period.
In addition to the left luggage facility at the station, there are a number of other services in the area. Excess Baggage Company is located at Victoria Coach Station, and offers secure storage for up to 7 days. Prices start from £6.50 for a single item for a 24 hour period.
For travellers looking for a more flexible option, there are a number of shops and businesses in the area that offer luggage storage services. These services are generally cheaper than the Victoria Station left luggage office, but offer less security.
Best places to store your luggage in Victoria Station
Victoria Station is one of the busiest stations in London, so you're more than likely to come across it at some point during your trip to the city. Storing your bags in or near the station is ideal so that you can be comfortable knowing that your luggage is safe and easy to access at any given moment.
You can leave your bags at Excess Baggage Storage luggage lockers inside the station, or use the Left Luggage service in Victoria Coach Station, while you can also consider the cloakrooms and storages in the nearby museums.
Excess Baggage Storage
Excess Baggage Storage is a luggage storage service working with most London airports and railway stations to provide luggage storage options for everyone. You can find their offices at Platform 8 in Victoria Station, operating Monday through Sunday, from 8 am to 9 pm; you can also pre-book storage for your baggage on thewebsite and pay online in advance or in the store "on-the-day".
We advise you to look for information before booking, as prices may fluctuate depending on the size of your suitcase and the number of items you want to store ―a fixed price being £7.50 for an hour. Additionally, there are Group discounts available under certain conditions, so make sure to check whether you are eligible.
Victoria Coach Station Left Luggage
Victoria Coach station offers more affordable short-term rates than its aforementioned counterpart, and the best feature is that you can use the facilities without a coach ticket.
However, the queues are usually extremely long and you may not make it in time to drop off or pick up your things ―so if you're in a hurry, it's best to avoid it. The facilities are open daily between 8.30 am and 10 pm, and the prices are at £5 per item for up to three hours, £7.50 per item for three to six hours and £10 for six to 24 hours.
About Victoria Train Station
London Victoria Station, often referred to as just Victoria Station, is one of the major railway and underground stations in London, United Kingdom. Here's some essential information about the station:
Address: Victoria Station, Victoria St, London SW1E 5ND, United Kingdom
Transport Links:
Railway Operators: Southern, Southeastern, and Gatwick Express
Underground Lines: Victoria Line, Circle Line, and District Line
Accessibility:
Step-free access: Available throughout the station
Wheelchairs: Available for use with assistance from station staff
Accessible Toilets: Available within the station
Induction loops: Available at the ticket office and help points
Assistance: Staff assistance is available for passengers with disabilities. It is advised to book in advance.
Please note that some information might have changed since my knowledge was last updated in September 2021. For the most accurate and up-to-date information, it is recommended to visit the official website for Victoria Station or contact them directly.
History of London Victoria Station
London Victoria Station has a rich history, dating back to the 19th century. It was originally built to serve as a terminus for the London, Brighton and South Coast Railway (LBSCR) and the London, Chatham and Dover Railway (LCDR). The station was named after Queen Victoria, the reigning monarch at the time of its construction.
Construction and Opening: Victoria Station was built in two parts, with the western (LBSCR) side opening on October 1, 1860, and the eastern (LCDR) side opening on August 25, 1862. The two companies constructed their own sections of the station independently, and they were initially operated as separate entities.
Expansion and Development: Over the years, the station underwent numerous expansions and redevelopments to accommodate the growing number of passengers and improve facilities. The most significant early expansion took place between 1906 and 1908 when the eastern side of the station was expanded, and the Chatham side was redeveloped.
In 1923, following the Railways Act of 1921, the LBSCR and LCDR became part of the newly-formed Southern Railway, which then took over Victoria Station's operations. The station underwent further improvements and expansions during the Southern Railway's control, including the construction of an enlarged concourse and the installation of electric train services.
Post-WWII and British Rail Era: After World War II, Victoria Station became part of the nationalized British Rail network. During this period, the station saw further modernization, including the installation of new signalling systems and the introduction of high-speed train services, such as the Gatwick Express.
Privatization and Recent Developments: Following the privatization of British Rail in the mid-1990s, Victoria Station's operations were split among different private operators. The station has continued to undergo improvements and renovations, including a significant refurbishment project in the early 2010s that focused on improving accessibility, passenger facilities, and overall appearance.
Today, London Victoria Station is one of the busiest transport hubs in the UK, serving millions of passengers every year. It is an essential link for both national and international travellers, providing connections to various destinations across the country and serving as a major gateway to London's airports, especially Gatwick Airport.
Victoria Station Facilities
There are ticket machines in place, while the Tickets Office is available from 4 am until 1 am; you can also get Advance Purchase tickets from 7 am until 9 pm.
There are ATMs and Bureau de change, located next to the Buckingham exit.
There is a car-hire service available.
Showers, baby care facilities and toilets are available next to the Grosvenor Gardens exit, and you can use them for a fee.
An array of coffee shops, restaurants, and fast food places are open until late hours.
Passengers can shop while waiting for their train, in stores such as Boots, TM Levin and Monsoon.
Luggage storage in Victoria Coach station with Stasher
Once at the station, you can refer to several luggage storage networks. Stasher is one of the popular ones. They offer both short-term and long-term storage. Since booking is online, it can be done in a matter of minutes.
FAQ
Can you leave your bags at Victoria Station?
Victoria Station does not have traditional luggage lockers. However, it offers left luggage facilities through a company called Excess Baggage Company. You can store your bags securely with them for a fee based on the duration of storage.
Is there a left luggage at platform 8 Victoria?
The Excess Baggage Company's left luggage facility is located within Victoria Station, opposite platform 8. You can use their services to store your luggage while you explore London or wait for your train.
Does London Victoria have luggage lockers?
Victoria Station does not have traditional luggage lockers. However, it offers left luggage facilities through a company called Excess Baggage Company. You can store your bags securely with them for a fee based on the duration of storage.