Searching for luggage storage in King's Cross? If you've just arrived in London by train, chances are you've found yourself standing at King's Cross Station, wondering what to do with your luggage.
Maybe there are a few hours to go until you have to catch the next train or check-in at your Airbnb; maybe you're only in the city for the day, and just want to do some sightseeing, but your bag is too heavy ―whatever the case may be, you can't drag your luggage around with you!
Of course, online services are not your only option; several physical services are also available, which you can see below.
Alternatives to hotel luggage storage
If you are staying at a hotel near King's Cross station, things are easier: you ask the staff to leave your bags for just a few hours while you explore London. Easy as that.
Remember that hotel luggage storage can still work even if you're not a guest — just be prepared to give a generous tip to the bellhop. However, if you want to find luggage storage for longer or stay at an Airbnb, you might want to look for an alternative.
Best left luggage storage services for King's Cross Station
As mentioned above, there are many options for people who are searching for cheap luggage storage around King's Cross station. The main categories are:
Left luggage lockers in the station
Sharing economy alternatives/apps
In reality, there is no real difference between the two concepts. In both cases, you essentially rent a very small space for a previously agreed-upon amount of time.
However, there is one small difference: Storing your luggage inside King's Cross Station can be expensive. There is only one reason for that: convenience. If you can walk for less than a minute outside of the station and find one of the Stasher luggage storage locations around Kings Cross, you can save a considerable amount of money.
Left luggage near Kings Cross with Stasher is also safer than traditional left luggage lockers because of the insurance included.
Left luggage lockers in King's Cross station
Luggage storage in King's Cross is managed by Excess Baggage Co. They can be found near the entrance to platform 9. For convenience, you can pre-book storage for your heavy, awkward or high-value luggage.
Luggage storage is available Monday to Sunday, 07:00 – 23:00.
Sharing Economy Solutions For Luggage Storage – King's Cross
Companies such as Stasher and LuggageHero allow travelers to drop their luggage in a secured restaurant, hotel or local shop, providing cheaper prices and more flexibility compared to the traditional Kings Cross luggage storage facilities. Here's a brief review of the luggage storage services offered and compared.
Stasher – The Most Reliable Choice For luggage storage in Kings Cross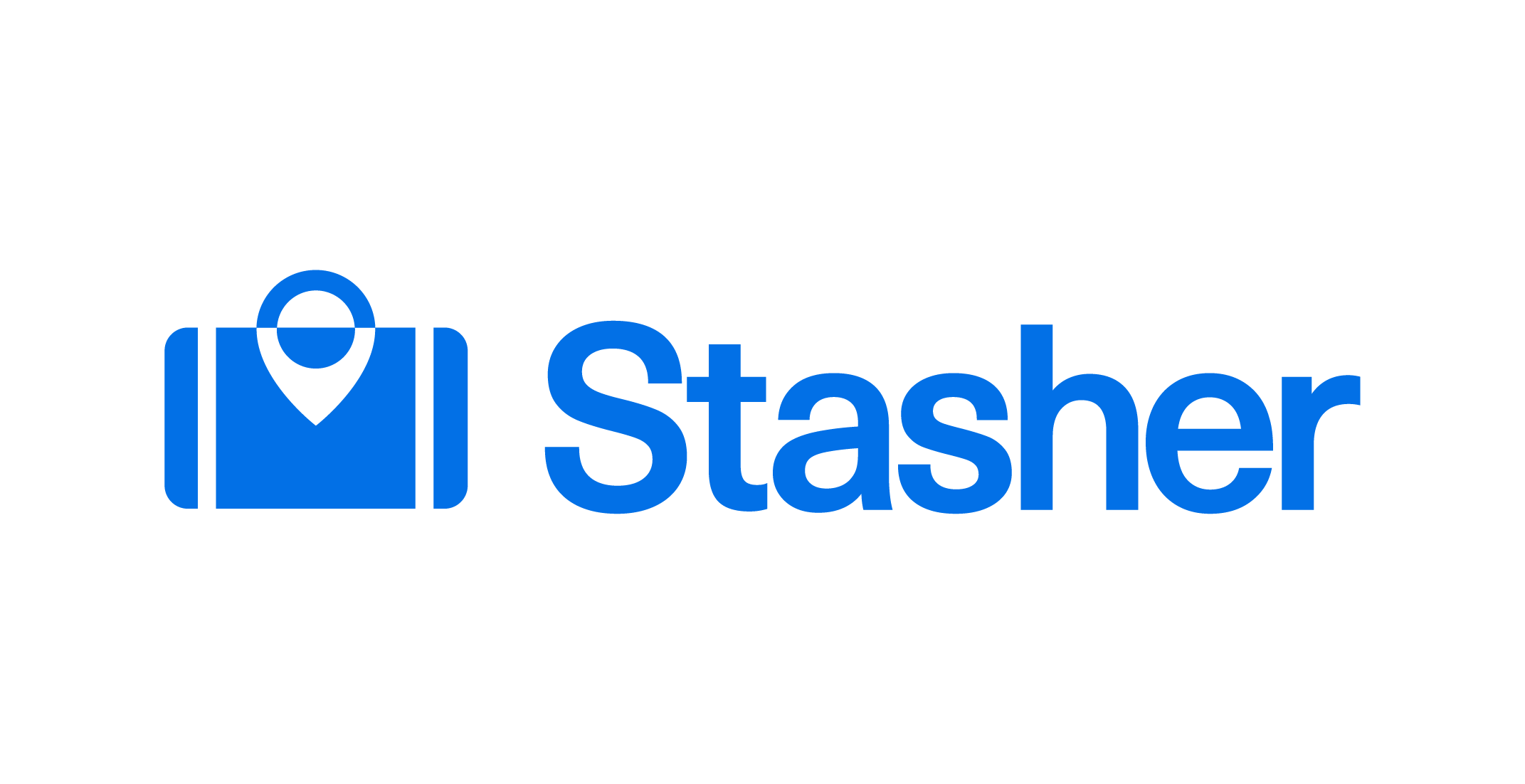 With Stasher, you can easily find and book luggage storage locations across major cities worldwide. Search thousands of trusted partners, including hotels, shops and other businesses that offer secure storage options for your bags, suitcases, or backpacks.
Here are some of the key features of Stasher:
From £/$/€5 per day: Fixed price per bag, no size or weight restrictions. 50% the price of station lockers.
100% Money back guarantee: Free cancellation on all unused bookings and a full refund if you're not satisfied.
£/$/€1000 insurance per bag: All bags stashed with us are insured against loss, theft & damage.
24/7 Support: You can always contact our award-winning customer support team should you have any questions.
3000+ Stashpoints: Find us in over 600 cities and more than 70 countries.
Book in less than 2 minutes: Get instant online confirmation to show in-store.
Established in 2015, Stasher is the world's first luggage storage network, working with hundreds of businesses like hotels and local stores, making sure that your luggage is being kept safe and sound while you explore cities like the U.K. capital without having to worry about extravagant prices, size restrictions and limited hours.
The Stasher team has vetted all locations, and there's a carefully handpicked StashPoint within walking distance of King's Cross.
opening hours
Opening hours fluctuate according to the location you pick when you book online, but you can see that beforehand and won't be unpleasantly surprised.
Plus, many Stasher's locations are open 24 hours, and overnight luggage storage is possible with many local spots. Of course, in the latter case, you would have to be careful if you have to use some belongings from your bags before the location is open again.
Other Services For luggage Storage in King's Cross Station
Here are all the other available options for luggage storage nearby King's Cross Station.
Bounce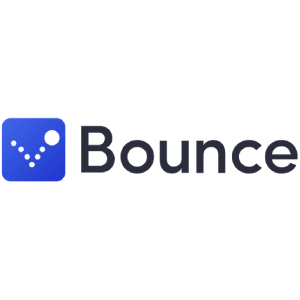 Bounce's luggage storage service at King's Cross Station is the ultimate solution for travelers seeking a secure, convenient, and affordable option to store their belongings. Strategically located near this iconic London transport hub, Bounce provides seamless access for commuters and tourists alike, ensuring a hassle-free experience. Say goodbye to the inconvenience of lugging heavy bags around while exploring the city, attending business meetings, or simply waiting for a connecting train. With Bounce's easy-to-use app, you can reserve storage space in a matter of minutes, leaving you more time to enjoy all that London has to offer.
Safety and reliability are of paramount importance to Bounce, which is why they have implemented stringent security measures at their King's Cross Station luggage storage facility. Each item stored with Bounce is insured, giving you peace of mind knowing that your possessions are well-protected. Additionally, Bounce's friendly and helpful staff are always ready to assist you with any questions or concerns you may have.
Left-Baggage.co.uk
Left-Baggage.co.uk luggage storage at King's Cross Station offers travelers a reliable and hassle-free option for stowing their luggage while in the city. Conveniently located within the station premises, this storage facility ensures that your bags are safe and secure, allowing you to make the most of your London visit. With a user-friendly online booking system, Left-Baggage.co.uk enables you to reserve space for your bags with ease, making it an ideal choice for visitors with tight schedules.
Access Self Storage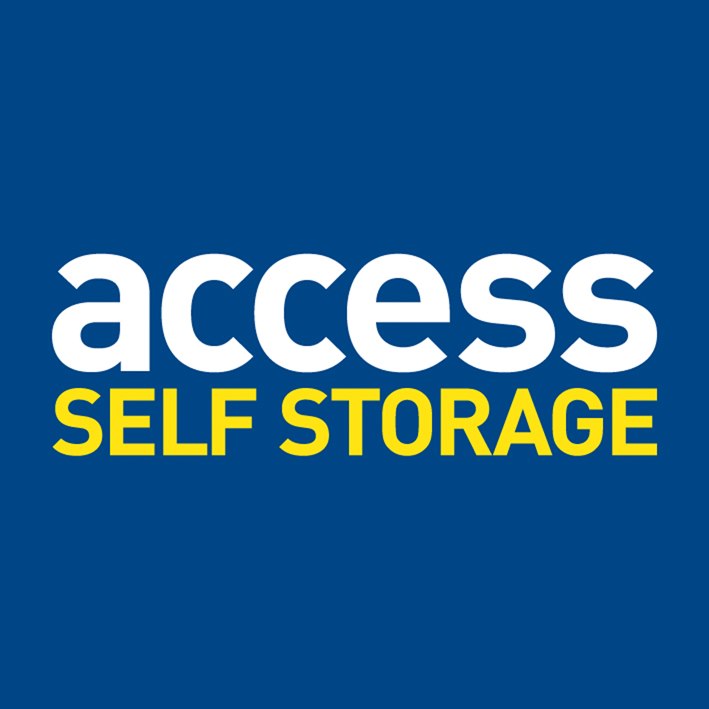 Access Self Storage at King's Cross Station provides a flexible and secure option for travelers in need of temporary storage. Their convenient location near the station allows for easy access and quick drop-offs, ensuring that your bags are safely stowed away as you explore the city. With a wide range of storage unit sizes and customizable rental periods, Access Self Storage caters to a variety of needs, making it a popular choice for both tourists and locals.
Vertoe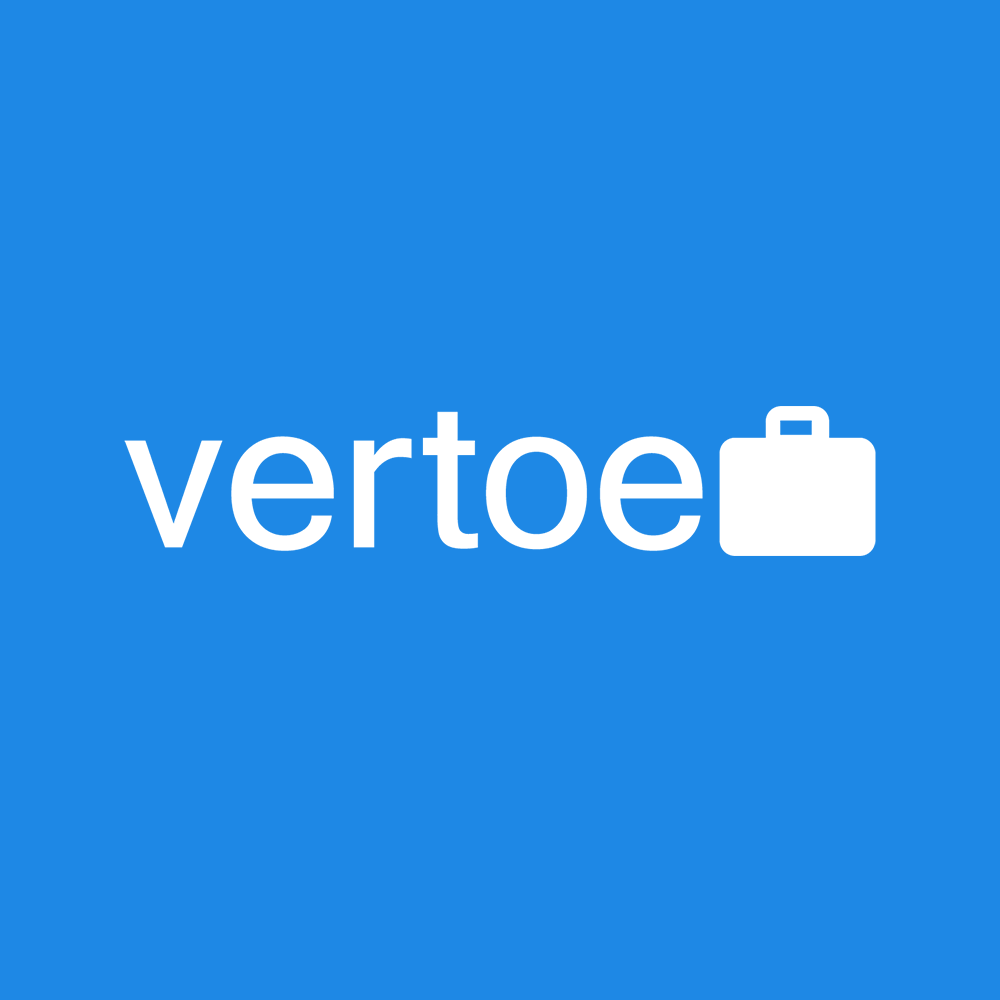 Vertoe luggage storage at King's Cross Station is dedicated to providing a seamless and stress-free experience for those looking to store their luggage. With their innovative app, you can quickly locate and reserve storage space at their King's Cross location, ensuring that your belongings are safe and secure. Vertoe's customer-centric approach includes insurance for each stored item, adding an extra layer of protection and peace of mind for travelers entrusting their valuables to the service.
LuggageHero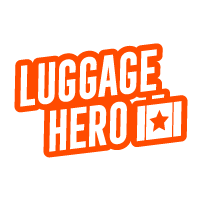 LuggageHero luggage storage at King's Cross Station offers a convenient, secure, and budget-friendly solution for visitors seeking temporary storage. With their pay-per-hour pricing model, you only pay for the time you need, making it a cost-effective choice for travelers with varying schedules. LuggageHero's easy-to-use online platform allows you to book storage space in advance, ensuring a smooth and efficient process when dropping off your bags. Rest assured that your luggage is in safe hands, and enjoy your time in London without the burden of heavy bags.
King's Cross Station History
Located between Euston Road, Pentonville Road, and York Way, King's Cross Station and the area around it have been named after the statue of King George IV was installed on the crossroads connecting the aforementioned roads ―though the statue has been demolished since. 
King's Cross station is famously the biggest station in all of Britain and remains today one of the most important train stations in the U.K., located in the Northern part of the city of London at a very close distance from St. Pancras International station, hosting the Eurostar. King's Cross and St. Pancras International are the main national transportation services of this London district, with Euston station being next, as it is in close proximity.
King's Cross Station allows passengers to reach all districts of London, thanks to the Circle Line, the Victoria and the Metropolitan Lines, and the Hammersmith & City Line. 
Historical importance aside, King's Cross Station is a tourist attraction for other reasons; Harry Potter's famous 9 ¾ Platform alone gathers huge crowds all year long ―but especially in the early days of September (the Hogwarts Express departs on the 11th). There is also the nearby popular locations of Regent's Park and the British Library, the fountains at Granary Square, and others.
As for the area around King's Cross Station, there is a bunch of things to do, like numerous restaurants, bars and cafes where you can grab a bite, as well as an attractive arts and culture scene.
Station Opening Hours
Monday – Friday: 05:00 – 01:40
Saturday: 05:00 – 01:11
Sunday: 05:30 – 01:36
About Kings Cross Station
King's Cross station, commonly confused with the St Pancras station next door, is one of the most important transport hubs in London. Several Underground lines are serving the Tube Station:
Circle
Hammersmith & City
Metropolitan
Northern (Bank branch)
Piccadilly
Victoria
Suffice to say, you can reach the entire London metropolitan area from this station: from the touristy parts such as The British Museum and Buckingham palace, to legendary stadiums like Wembley.
St Pancras International Station for the Eurostar is located just next to King's Cross station as well: it takes you just 2 minutes on foot (500 meters).
Here's some info on King's Cross Station:
The ticket office at King's Cross is open for the public from 05:00 to 01:30 on weekdays and Sundays, and Saturdays from 05:00 to 00:30.
The station will remain open until the last train departs.
Ticket machines are located around the concourse.
Facilities Inside King's Cross Station
Kings Cross station provides a safe and secure luggage storage facility for travelers looking for a convenient place to store their bags. The facility is under CCTV surveillance 24 hours a day, providing assurance that your bags are well-looked after, regardless of whether it's for a couple of days or weeks.
Conveniently located on the main concourse, the Kings Cross luggage storage outlet operates seven days a week from 8am to 9pm. The service provides an ideal solution for those who want to avoid the hassle of carrying their cases around London or as they travel further afield. Bags can simply be brought to the manned outlet where staff members take care of the rest. The service also offers the option to ship your cases to an address of your choice anywhere around the globe in case you are unable to return. Users can pre-book online or just turn up on the day​1​.
In addition to luggage storage, Kings Cross station offers a range of other services. These include the sale of tourist and travel tickets, baggage shipping, and a luggage shop that stocks a wide variety of high-quality suitcases, backpacks, laptop cases, and more. This comprehensive range of services aims to meet all the travel needs of passengers passing through the station. The luggage storage service and additional services are available from 7am to 11pm, seven days a week, ensuring they are accessible for the majority of travelers' schedules​.
The ticket office is available from 6 am to 10:15 pm; they provide "tickets for today" or "tickets in advance" solutions, while there are also automatic ticket machines.
Many restaurants and coffee shops are conveniently located inside the station, in case you're in a hurry or don't want to leave the station for too long.
Toilets, showers and baby care facilities are all available inside the station, but you will be charged a fee to use them.
There's an abundance of retail shops like Boots WHSmith and TV Levin, while you can always get official Harry Potter merchandise as a souvenir from the station.
Not to be confused: even though King's Cross and St. Pancras touch underground and share the same tube stop, they are two different stations.
FAQ
Can I leave my suitcase at Kings Cross?
Yes, you can leave your suitcase at King's Cross Station. There are several luggage storage options available, such as Left-Baggage.co.uk, Access Self Storage, Vertoe, and LuggageHero. These services provide secure and convenient solutions for temporarily storing your belongings while you explore the city or attend important events.
How much does it cost to leave luggage at Kings Cross?
The cost to leave luggage at King's Cross Station may vary depending on the service provider and the duration of storage. Prices typically range from £5 to £12 per bag for the first 24 hours, with additional charges for extra days or hours. Some providers may offer an hourly rate, while others might have a flat daily rate. It's best to check the service provider's website for the most accurate pricing information.
How much does it cost to leave luggage at St Pancras?
Similar to King's Cross, luggage storage prices at St Pancras station may vary based on the service provider and duration. You can expect to pay between £5 and £12 per bag for the first 24 hours, with additional charges for extended storage. It's recommended to visit the storage provider's website for the most up-to-date pricing information.
Can I leave my luggage at a hotel I'm not staying at?
It depends on the hotel's policy. Some hotels may offer luggage storage services to non-guests for a fee, while others might not provide this service. It's best to contact the hotel directly and inquire about their luggage storage options and associated costs, if any. Alternatively, you can use one of the luggage storage services available at transport hubs or other locations throughout the city.