Searching for luggage storage in London? If you're visiting London or passing through on your way to somewhere else, chances are you'll want to make the most out of your available time. Even if you have arrived early for your Airbnb check-in or your flight is late in the evening, there is no reason to waste your time looking after your luggage. Or, even worse, dragging them with you wherever you go!
Indeed, rolling a suitcase behind you slows you down and ends up being more of a hassle than it's worth. But you shouldn't skip out on spending a few more precious hours of your London trip just because you have luggage. You can choose to store your bags in convenient locations in one of the many luggage storage services (like Stasher, Radical Storage, or Luggage Hero) found around London airports and train stations.
Find luggage storage near you
Cheap Luggage Storage In London With Stasher
There are a lot of options for storing your luggage around London, but Stasher is our favourite option. Stasher is the storage economy's largest luggage storage company. They provide you with convenient, affordable, and secure luggage storage in London through a partnerships with local businesses and hotes like Premier Inn. The Stasher luggage storage service offers a safe alternative to traditional luggage lockers in London.
Why book luggage storage in London with Stasher
Stasher has a network of hundreds of hotels and local businesses where you can safely store your bags. Their award-winning customer service is available 24/7.
When you store with Stasher, you can rest assured that storage is fully insured, convenient and affordable:
They work with large hotel partners like Premier Inn and Accor hotels
Free insurance up to £1,000 per item 
We have 5000+ reviews averaging over 4.8
We received customer service awards from Feefo and Visit England
Stasher is about half the price than station luggage storage facilities or station lockers.
Places to Store Your Luggage in London
So, how can you see all that London has to offer without dragging your luggage along? Finding luggage storage in London is a great way to free up your hands and your time. 
Hotels
Some hotels will let you leave your luggage with them for the day. You can call ahead to hotels that are close to your airport, bus, train, etc. You'll want to stay close to that area to save time. If they'll hold your luggage for you, ensure it's in a safe location where your possessions won't be easily accessed. While we want you to enjoy London, we don't want any of your possessions to be stolen!
You can find a detailed guide about hotel luggage storage here. If you opt for the hotel's left luggage storage option, be prepared to leave a generous tip to the bellhop and keep in mind that flexibility is not really an option. Contray to luggage storage companies, hotels will likely keep your items in bag storage only for a short period of time.
Left Luggage Facilities
"Left luggage" refers to luggage that you're leaving behind while you go somewhere else. Sightseeing is the perfect example of why there are left luggage lockers in London.
Tourist Information Centres
Many tourist information centers, like Greenwich Tourist Centre, will keep your luggage for you for a fee. 
£5 per item for 3 hours
£8 per item for an extra 24 hours
You can store your luggage at the Greenwich Tourist Centre between the hours of 10 a.m.-5 p.m. 
Westfield Shopping Centres
The Westfield shopping centres in Stratford City and London will also keep your luggage for you. 
Stratford City: 
Coats and umbrellas: £3 per item for 4 hours
Bags and suitcases: £5 per item for 4 hours
£10 per item to hold all day
Westfield London charges £5 for smaller suitcases and £7 for larger suitcases.
Company
Price per bag
Insurance
Free cancellation
Security seals provided
App
Stasher
£5/day
£3000
Yes
Yes
Yes
LuggageHero
£1/Hour

Never more than £8/day
£2200
Yes,
Yes
Yes
BagBnB
£6/Day
£500
No
No
Yes
NannyBag
£6/Day
£1500
Yes
Yes
Yes
Access Self Storage
£6 per bag for 0-3 hours £12.5 for 3-24 hours
Cost from £1.57 up to £7 per £1000
No
No
No
Luggage Storage – London Train Stations
The following train stations have left luggage storage facilities and will hold your luggage for you. Unless otherwise stated, all of these stations are open from 7 a.m. to 11 p.m. Bear in mind that luggage lockers in London's main train stations can quickly get overbooked, especially during peak hours.
If your train arrives before your rental spot opens up, stashing your luggage at the train station can free your hands for some sightseeing. Each of the stations noted below is set up to hold your luggage for a time at a specific platform. Check the signage to make sure you get back to pick up your gear in time; hours may vary. As a general rule, you can pick up your luggage between 7 a.m. and 11 p.m.
London's King Cross, Platform 9
Once you drop off your gear in your storage locker at London Kings Cross platform 9, you're within easy walking distance of several restaurants and the British Library. Your luggage storage can be as little as £5 a day, though you must book ahead.
Free cancellation is possible with some storage entities. You can cross Euston and follow Gray's Inn Road to the Saint George's Gardens, head south from the train station for Nepalese food, or take the underground from the Euston Station to other points around the city.
London's Charing Cross, Main Concourse
There is a left luggage service in London Charing Cross. Your luggage will be safely stowed at the main concourse of the Charing Cross station while you stroll along the Thames, visit the National Gallery, or check out Piccadilly Circus.
If you need insurance for the contents of your bag, be prepared to pay the daily rate for the most comprehensive coverage. If you can use less coverage on your bag and contents, you can get hourly storage for as little as £1 per hour.
London's Euston, Platforms 16 and 18
There are many left luggage options near Euston. You can find more details on this page.
If you are in the area, you can also stretch your legs and head west to the Regent's Park or Madame Tussauds. The Sherlock Holmes Museum is near the corner of Park and Baker. If you're unsure how long your travels will take, you can store your bag in self-storage and choose your insurance rate for convenience.
London's Liverpool Station, Platform 10
If you're flying to or from London from Stansted Airport, storing your luggage at Liverpool Street Station is an excellent choice. From here, you can stroll down the A10 to Louis Vuitton, New Look, and many other shops before taking a break at the Swan Tavern for a drink and a bite to eat. If your electronic gear needs replacing, there are also several phone shops in this area.
London's Paddington Station, Platform 12
Fans of train history will love their visit to Paddington Station, which dates from 1854. Once your bags are stashed on platform 12, you can stop for fish at Mickey's Fish Bar or head south to Kensington Gardens. There are several hotels near Paddington if you need to book for a night or two (and possibly store luggage).
London's St. Pancras International Station, Main Concourse
The St. Pancras station is not far from King's Cross. Before you store your bag here, do take care to check the hours as they are generally different from other railway stations, and you may need to watch your schedule to avoid missing a pick-up time.
London's Victoria Station, Platform 8
Travellers who are interested in the royals will find plenty to explore once they store their gear at Victoria Station in London. This busy station is open seven days a week, and obviously, luggage storage options in the area abound. Keep in mind that storing your luggage in the adjacent Victoria Coach Station is slightly cheaper than the Excess Baggage service in the train station.
London's Waterloo Station, Exit 6 by the South Bank
If you need to store your bags on the south bank, Waterloo Station offers a luggage storage facility managed by Excess Baggage. From the area, you can easily stroll north to the National Theatre, visit the Jubilee Gardens, or just stroll the Thames.
Luggage Storage Around London Airports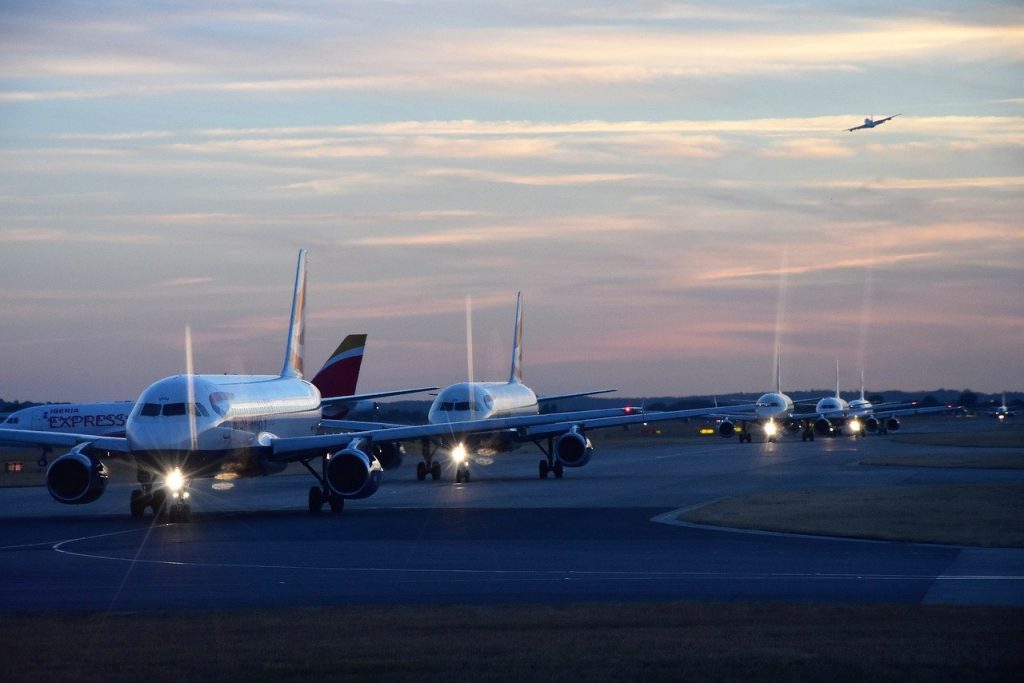 Excess Baggage offers left luggage services at London Heathrow Airport, London Gatwick Airport and London Luton Airport. There is a left luggage facility at London City Airport, but it isn't run by Excess Baggage.
London Heathrow Airport
Terminal 2 Arrivals at the main concourse: Open daily from 5 a.m. to 11 p.m

£7.50 for each item for up to 3 hours
£12.50 for each item for 3-24 hours
£20 for each item for 24-48 hours
£27.50 for each item for 48-72 hours
£5 for each additional 24 hours after 72 hours

Terminal 3 Arrivals at the main concourse: Open daily from 5 a.m. to 11 p.m

£6 for each item for up to 3 hours
£11 for each item for 3-24 hours
£18.50 for each item for 24-48 hours
£26 for each item for 48-72 hours
£5 for each additional 24 hours after 72 hours

Terminal 4 Arrivals at the west end of the arrivals hall: Open daily from 5 a.m. to 11 p.m

£6 for each item for up to 2 hours
£11 for each item for 2-24 hours
£18.50 for each item for 24-48 hours
£26 for each item for 48-72 hours
£5 for each additional 24 hours after 72 hours

Terminal 5 Arrivals at the UK arrivals end: Open daily from 5 a.m. to 11 p.m

£6 for each item for up to 2 hours
£11 for each item for 2-24 hours
£18.50 for each item for 24-48 hours
£26 for each item for 48-72 hours
£5 for each additional 24 hours after 72 hours
London Gatwick Airport
South Terminal at the back of the check-in area: Open 24 hours a day, 7 days a week

£6 for each item for up to 3 hours
£11 for each item for 3-24 hours
£7.50 for each item for 24-72 hours
£5 for each additional 24 hours after 72 hours

North Terminal next to the inter-terminal shuttle: Open daily from 5 a.m. to 10 p.m.

£6 for each item for up to 3 hours
£11 for each item for 3-24 hours
£7.50 for each item for 24-72 hours
£5 for each additional 24 hours after 72 hours
London Luton Airport
Main Terminal across from the Bar Des Voyageurs: Open 24 hours a day, 7 days a week

£5 for each item for up to 2 hours
£10 for each item for 2-24 hours
£5 for each item for each additional 24 hours
London City Airport
Information Desk: £10 for each item for every 24 hours it's there
London Stansted Airport
At the Luggage-Point service desk by International Arrivals in Zone A: Open 24 hours a day, 7 days a week

£8 for the day (not per item)
£48 for the week for suitcases (cabin-sized)
£10 for the day or £60 for the week for suitcases (standard-sized)
£20 for the day or £120 for the week for oversized items
Thankfully, there several services and startups can help you find luggage storage in London easily. Through an app on your phone, you can reserve your time, location, and duration. 
Stasher
Stasher works with hotels/resorts and stores to provide you with luggage storage. Go online to Stasher.com to see which locations are close to your destination. Book your reservation online, and bring your luggage to the Stasher location before you hit the city. You can see the hours and luggage storage locations for different StashPoints on the Stasher website. Prices start at £5 per item. 
Stasher also has a luggage delivery service that can ship your luggage to your destinations in case you have oversized or odd items with you.
Luggage Delivery
If you have a ton of bags with you and need help carrying them, a luggage delivery service will take care of this for you. AirPort offers this service. Their pricing starts at £19 per item. 
Self Storage
Access Self Storage is opposite King's Cross Station. Many tourists find themselves at King's Cross Station to see the Covent Garden, British Museum and Camden Town. You can store your items here for £8.50 for each item per day. 
7:30 a.m. to 6 p.m. Monday through Friday
8:30 a.m. to 5 p.m. Saturday
10 a.m. to 4 p.m. Sunday
Other self storage units include SafeStore Self Storage and ABC Self Store. 
Tourist Attractions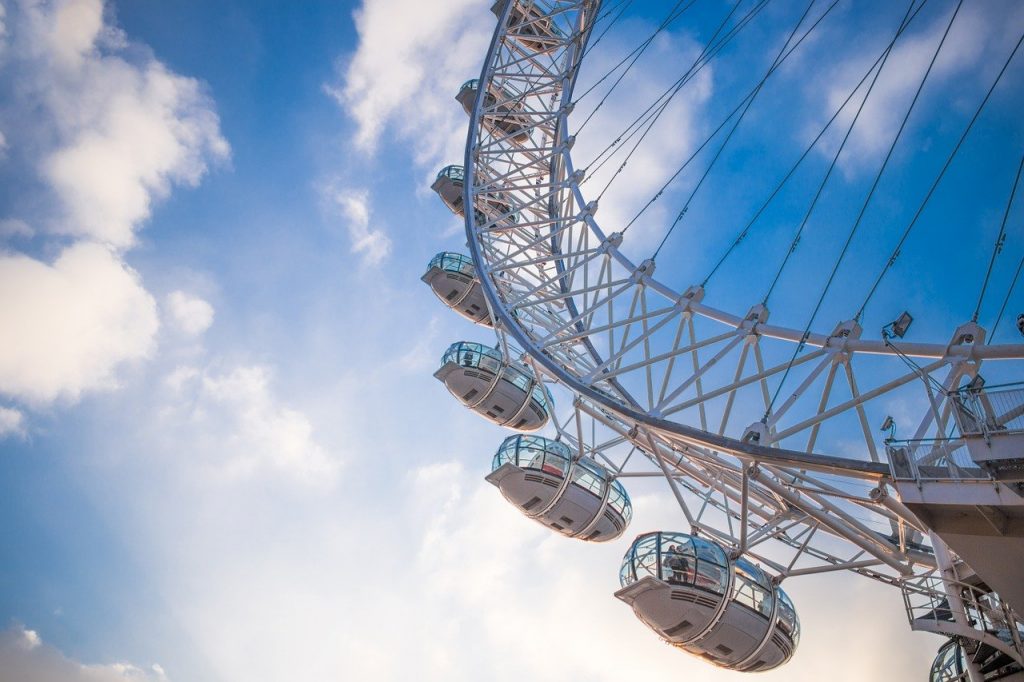 If you have a small item you don't want to carry around, there are several tourist attractions where you can leave your items.
British Museum
You may leave bags that are under 40x40x50cm in their cloakroom. No bags larger than this size or above 8kg may be left in the cloakroom. If your bag is 4kg, it costs £2.50. If your bag is 4-8kg, it costs £5. You must pick your luggage up by 5:30 p.m. Tourists who arrive after 4:30 p.m. will need to keep their bags with them. Rolling suitcases are prohibited.
National Gallery
The National Gallery has two cloakrooms. There is one behind the information desk in the Sainsbury Wing and one on the lower ground floor in the main building. Your bag must be under 40x25x25cm to store it. You will be charged £1.50 for each item.
Tate Modern
Tate Modern has a cloakroom on Level 0.
You must leave any bags that exceed 55x40x20cm in the cloakroom. You can't take large bags, skateboards, folding bikes or scooters into the gallery, either. 
Take small and large items to the
lockers at the Blavtanik building. There are lockers on the ground floor. 
Items left in the cloakroom require a £4 donation.
Items left in the lockers require £1, but this is refundable when you leave.
Natural History Museum
Suitcases with wheels and suitcases that exceed carry-on size are to be left in the cloakroom. Bags under 4kg cost £3. Larger bags cost £7. Scooters are £2.
Science Museum
The Science Museum accepts coats and smaller bags. They don't take suitcases. You'll pay £2 per item. 
V&A Museum
The V&A Museum has two cloakrooms. One cloakroom is located by the main entrance. The other is by the Exhibition Road entrance. Coats, umbrellas and small bags are accepted. No bags exceeding 56x45x25cm are allowed. 
Handbags and coats cost £1.
Cabin bags cost £3.
Large bags cost £5.
London Zoo
The London Zoo doesn't have a lot of space, so if you have bags, plan to arrive early in the day. 
A small locker costs £1 for the hour or £5 for the day.
A large locker costs £2 for the hour or £10 for the day.
Imperial War Museum
The Imperial War Museum is available for smaller bags. Larger items may be left in the pushchair storage area. All items are stored for £1, which is refundable when you leave. 
Museum of London
The Museum of London only has 108 lockers. Bags cannot exceed 43x37x24cm. It costs £1.
The Design Museum
The Design Museum is even smaller. They have 62 lockers, but only four are large enough for big bags. It costs £1.
Whether you're sightseeing in London, visiting friends and family, or traveling abroad for work, Luggage Storage London has your back. We have the best rates around to keep your trip as affordable as possible. Check out our website for more information, and don't hesitate to reach out if you have questions. We're here to make your trip better!